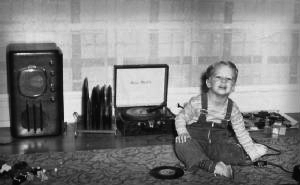 Alex "Plays the Hits"- December 1949. Santa left a record player,some records and an electric train,Time to Rock!

Alex has been rockin' the airwaves since 1967. From the Legendary WHBQ, then his long running ''Pig and Whistle Oldies Show" ,
and "Pink and Black Days" on Sirius XM Satellite Radio, Alex features the inside stories on the hits we grew up with!
Tune in his weekly shows and take a trip back to the Original Era of Rock and Roll.
He also entertains for class reunions, corporate parties, birthdays, anniversaries, and weddings. His monthly Pig Parties are always a lot of fun!